IMPORTANT VAXPASS INFO FOR INDOOR SOCCER
---
---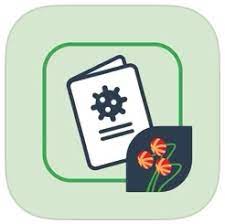 ---
Vaxpass required for all those over 18 and older who are permitted in the buildings.


In keeping Provincial Health Guidelines as of October 22nd all those entering facilities for soccer who are over the age of 18 will be required to be provide VAXpass proof of vaccination and photo ID.
This applies to Tehcniplex and Premier Sports Academy.
All School entry applies to 12 and older.

Vaxpass is required for entry to the Clubhouse. If you wish to pick up ordered clothing... call 834-1850 when you arrive and we can bring it to the door. (Open Mon - Thurs 4 - 630 pm)

All those involved in physical activity 18 years of age and younger are not required to provide proof of vaccination for Techniplex or Premier Sports Academy. All those under the age 12 don't have to provide vaccination verification to enter schools.

Spectators are not permitted inside the Techniplex or Premier Sports Academy. The Vaxpass requirement with photo ID is required from all coaches and staff who are permitted inside the buildings.

For Active Start at St. George's and St. Edward's schools one parent is allowed to attend with their player, but they must have their Vaxpass and Photo ID as of October 22nd to be permitted inside.

Techniplex has issued this statement regarding entrance to their facility...
Vaccine passport policies will be implemented at the Techniplex on October 22, 2021. Youth 18 years and younger who are participating in physical activity will not be required to show a vaccine passport. Any participants, coaches, staff or volunteers who are over 18 years of age will need to bring their vaccine passport AND photo id to sessions at the Techniplex. Vaccine passports and ids will be checked as people enter the building. Anyone over 18 years old who is not fully vaccinated will NOT be permitted in the building.
Please note that you will not be permitted to enter until 5 minutes before your rental time. Masks are mandatory in the building when you are not on your playing field. Masks must be worn when entering and exiting the building, when in the lobby, when going to the washroom and when using the water bottle refill station. Please do not socialize in the lobby after your rental. Change rooms are not currently available. Spectators are not permitted in the building.